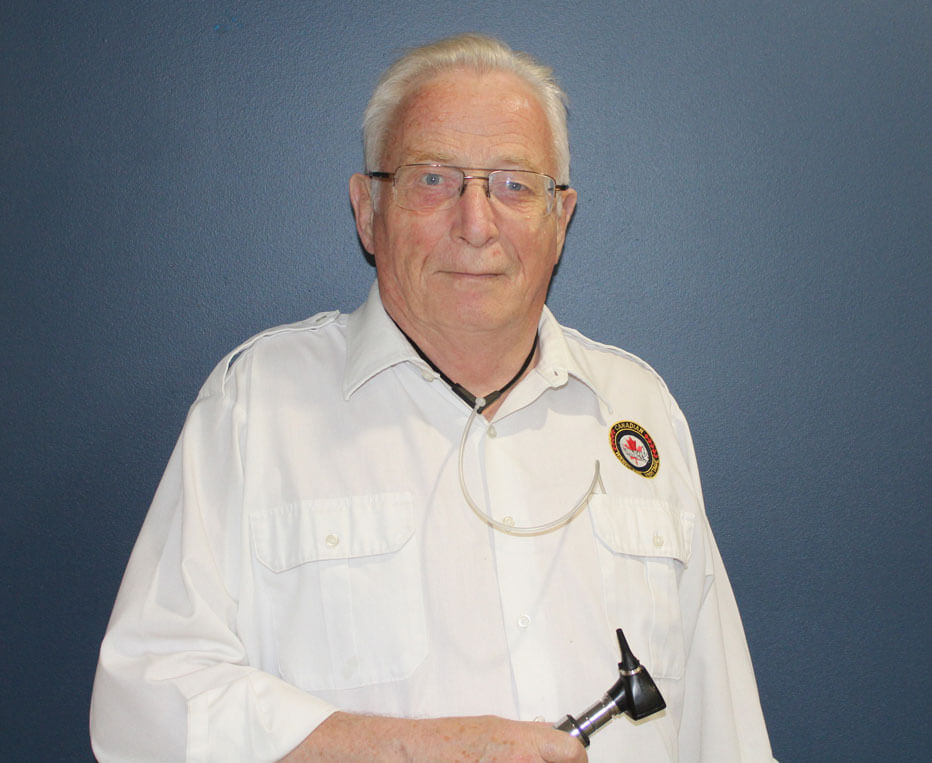 Erik Roggenkamp
Hearing Instrument Specialist
Looking for professional advice about your hearing or hearing aids? Call Erik Roggenkamp at Erik's Hearing Care in Port Dover. A long time Simcoe resident and retired Flight Sergeant from the Royal Danish Air Force, Erik brings over 40 years of experience in hearing healthcare from both private practice and hearing aid manufacturing. This wealth of experience has provided Erik with unmatched expertise regarding the variety of issues faced by those with hearing loss and their family and friends.
Originally from Copenhagen Denmark, Erik joined the Danish Air Force straight out of high school and enjoyed a 12-year career in service to the Danish king. Upon completion of his time in uniform, Erik emigrated to Canada to work for Oticon Hearing Instruments as a hearing aid technician. In a few short years, Erik was promoted to the position of Quality Control Manager.
In 1999, Erik left Oticon to attend George Brown College in Toronto and three years later, graduated with his qualification as a Hearing Instrument specialist. For 15 years after graduation Erik worked with some of the biggest names in hearing care, managing clinics in places like Hamilton and Simcoe. In 2017, Erik decided to go out on his own and opened Erik's Hearing Care on Main Street in Port Dover.
Erik is widely recognized within the industry as an expert in the repair of hearing aids and for his ability to apply the art and science of Audiology in the selection and fi­tting of hearing aids. Working one on one with his clients to help them solve their hearing troubles is what Erik most enjoys. He genuinely cares for each of his clients and loves to go the extra mile to ensure his clients are receiving the absolute best care possible.
In his spare time, you might find Erik volunteering at the Canadian Warplane Heritage Museum in Hamilton. At other times, you may find him jumping out of perfectly good airplanes. Yes, Erik is a skydiver with well over one thousand jumps to his credit. Erik invites you to contact him with any questions or concerns you may have about your hearing aids or any of your hearing health needs.